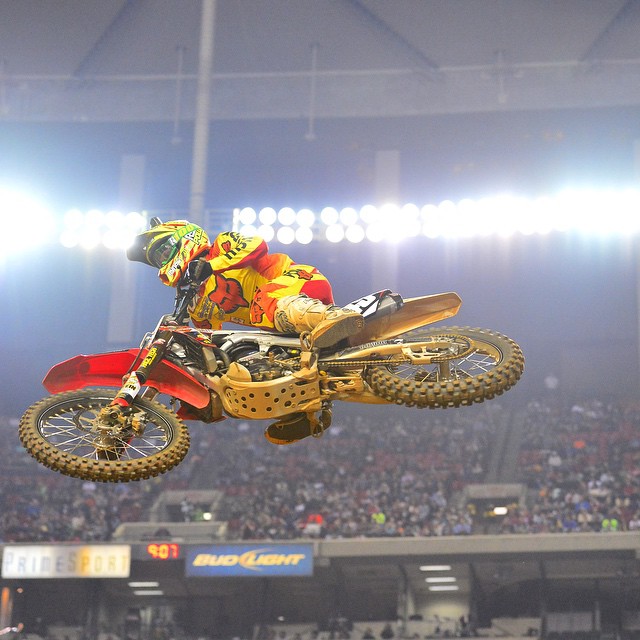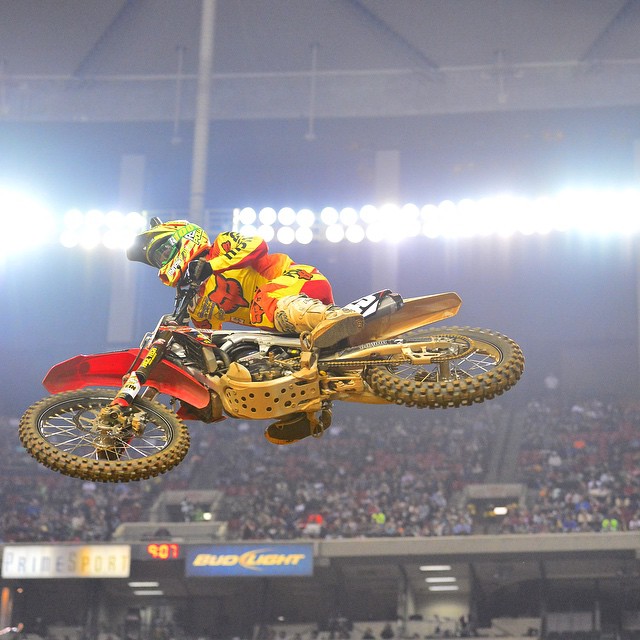 As we head into March I am very proud of how well many jesters have started their season.
At the J Day Offroad Winter GP series we have had John Kelly, Josh and Taylor Johnston on the podium. With John taking 3rd overall at SnowDay GP, Josh taking 2nd overall at Blizzard GP and Taylor taking first in women's class at Blizzard GP.  The really cool thing is that by virtue of his four moto finishes … Josh Toth has also taken 2nd in championship pro class for the two race series. All three of these jesters have shown consistency and versatility in these accomplishments.
Team Maine Racing has been burning up the United States Cross Country East snowmobile race series. Taking podiums in every class entered. In fact after 3 races I have lost track of the podium count but I do know that the team has their eye on several class championships. The next two races are in Maine and I expect the winning ways of TMR to continue on their home turf.
On the Supercross front Jimmy Decotis is three races in to the SX 250 Lites East championship. Jimmy had his share of bad luck and inconsistency in the first two rounds. While he did make the main at both races, I am sure he was frustrated knowing he is better than where he ended up. Well, whatever was holding Jimmy back went completely away at round 3 in Atlanta. Jimmy took 3rd in his heat race and then went out to claim a personal best ever 5th place in the final. We are so stoked for Jimmy!! His dedication and training are starting to pay off. And I must say having Keith Clickstein, Jamie Routley and Gary Baily there for him at the races is a critical part of Jimmy's current and future success.
March will see several jesters heading down south for the first two rounds of GNCC and the Alligator enduro. You can follow the GNCC on live timing and scoring and catch race summaries on NBCSN. March will also see Jimmy Decotis in Daytona, Indianapolis and St Louis for Supercross. Hope you all are watching live SX on FOX and cheering for Jimmy!