We are very pleased to announce Brayden Nolette as the first 2019 team signing. Brayden will ride a 2019 KTM 105 XC in the GNCC YXC1 14-16 Super Mini Class.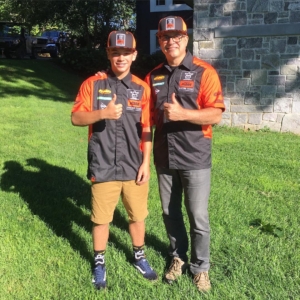 Brayden has been a NETRA member and racer since the age of seven. Now 14 years old, Brayden is a multi-time champion winning the 2016 NETRA Mini Hare Scramble series, 2016 NETRA Mini Enduro series and 2017 ECEA Hare Scramble 12-13 Super Mini series.
For 2018 Brayden is contesting multiple ECEA series and currently carries the points lead in the 14-16 Super Mini Hare Scramble, School Boy 1 Hare Scramble and 14-16 Super Mini Sprint Enduro classes.
Our full 2019 offload racing team will be announced in November.